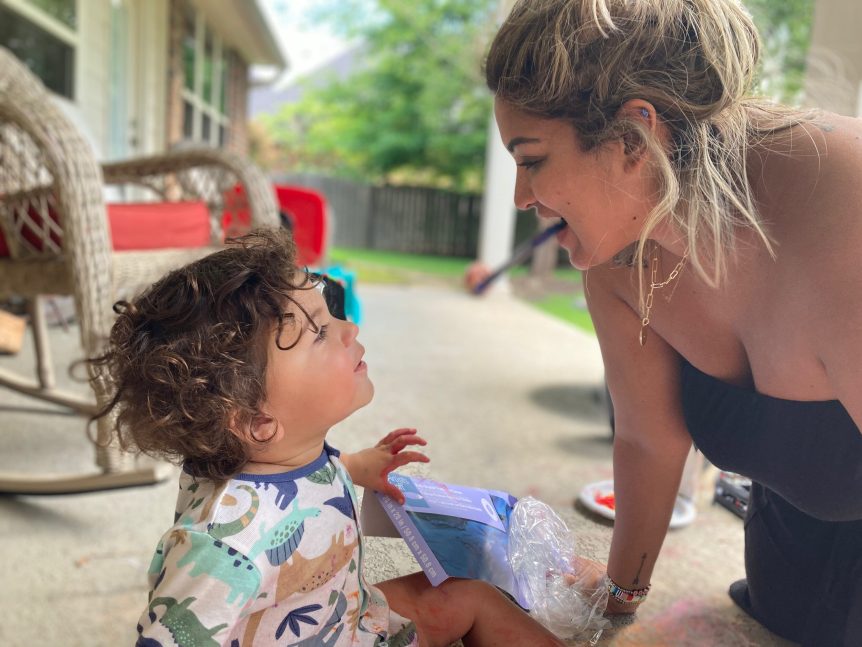 Ok, back to what I was saying – it all started when Jacob sent me this picture of me getting my wedding dress fitted "on this day" 7 years ago. Compared to now, I look practically anorexic! (Like "oh she should probably eat a sandwich but will also get cast in all the Hollywood parts" anorexic, not cardiac arrthymia anorexic. You know there's a diff.) I can STILL remember thinking before my wedding day in that dress, "WOE! I should have Crossfitted harder! I should have eaten less carbs! I don't want to show these arms!"
*THAT* was the blog I was going to write. One, because I know how many people, especially women, could relate to it; and two, because I thought I could be funny about it.
But it's not funny. Let me say that again: it's not funny.
You know why? Because we're still doing it when we speak and think like that. We're STILL INFECTED WITH A HORRIBLE CASE OF THE SHOULDS. And ten years from now, we'll look back on pictures from today and think THE SAME THING: "Man, I wasted time wishing to be different instead of enjoying who I was and what I had in that moment. And that moment was so precious."
F*ck it, ladies. It's not hot girl summer. It's HOT MOM summer. It's VAXXED GIRL summer. It's ARMS. OUT. ALL. SUMMER.
Because I did it. About a month ago (and some of y'all saw this post), I stopped weighing myself. (I used to weigh daily); but then I went one step further. I STARTED SHOWING MY ARMS. NO MORE KIMONOS. NO COVERUPS. JUST MY STRAPPY MAXI DRESS IN THE MIDDLE OF RED RIVER BREWING ENJOYING LIFE LIKE A NORMAL GIRL WHO SHOWS HER ARMS.
It has been life-changing. If you know, you know. I'm tired of waiting to be a dream weight or a dream size or a dream lack of flab & cellulite to live my life. A whole realm of clothes opened up to me in the span of a week. I hid my arms for all of my 30s. WHY. WHO CARES? Who looked at pictures of me with my arms out and said anything? (And if they did, who cares what they think? Clearly dum-dums with nothing better to do.)
And then a funny thing happened: the more I acted like I didn't care, the less I actually cared. I was living in a prison of my own making. I was my own captor, locked in by the " shoulds."
LIVE YOUR LIFE. Yes, I look gorgeous in that picture from 7 years ago; I would love to look like that again; but I also (mostly) love how I look now, too. They can both be true. I can know that losing some weight is a healthy goal for me and also be happy in the present moment. I can be beautiful now and later. They aren't mutually exclusive!
#armsoutallsummer (h/t my gorgeous friend Ardena Bryant for the phrase!)