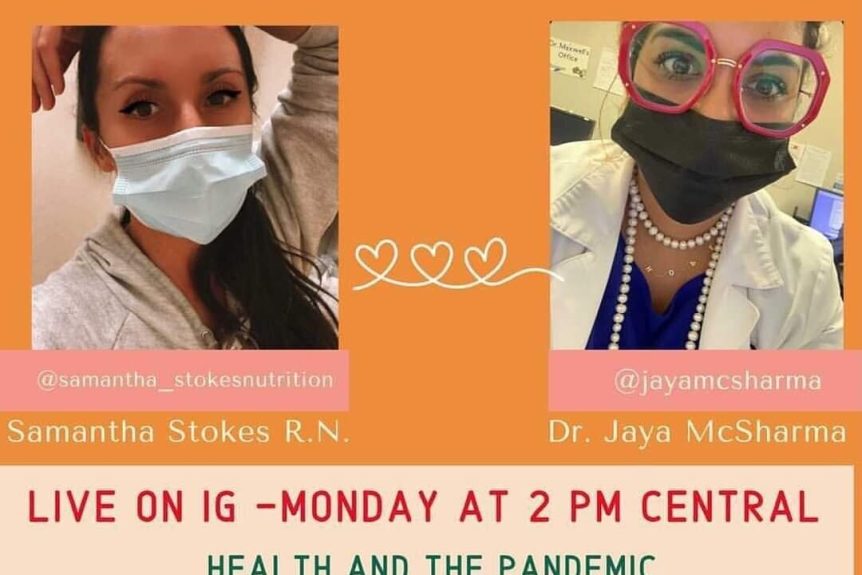 My FIRST ever Insta Live With Samantha Stokes, RN and Nutritionist!
BUSY BUSY BUSY
Right? We're BUSY
I started out the year like 67 lbs overweight and now I'm like..64? Erm yeah, my #endtheyearlookinglikeJLo dreams did not happen. In fact, a lot of things didn't go the way we planned in 2020, am I right? #understatementoftheyear
I always think of healthy, fit people as "other," and not something I could ever be – even though I want to! When you're spinning 17 plates, who has time to add an 18th? But Samantha Stokes, RN, and healthy/holistic nutritionist, breaks it down for me in my first EVER insta live!
She also gave me a prescription for 2 weeks and is going to do a follow-up visit on December 7th. Erm. Not sure I like being on this end of the prescription pad….