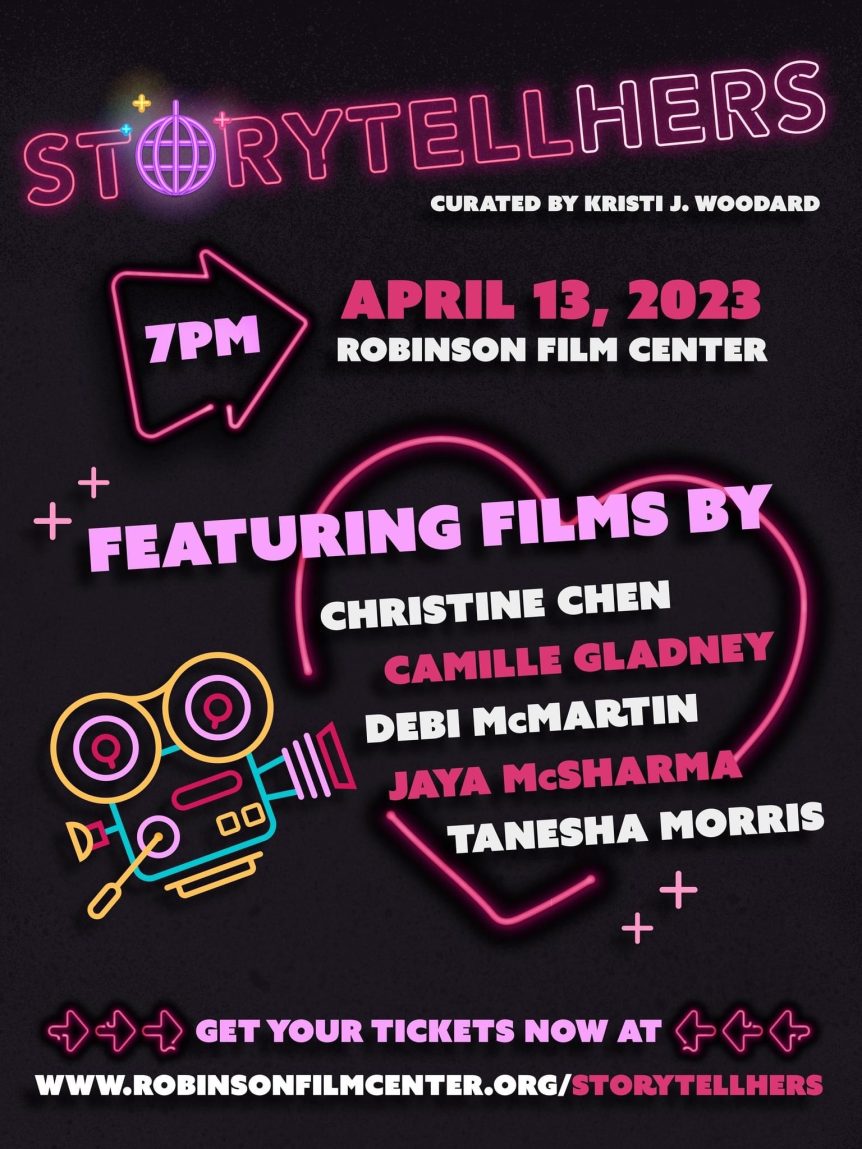 StoryTellHERS Event Round 2!!!
For a one-night-only showcase, a program will be packed with stories by women and for women.
"StoryTellHERS" is being held in honor of Women's History Month. Curated by filmmaker Kristi J. Woodard, the event will consist of films made by women in the area.
Featured filmmakers include:
Christine W. Chen
Camille Gladney
Debi King McMartin
Jaya McSharma
Tanesha Morris
The event will take place at Robinson Film Center at 7p.m. on Thursday, April 13. There will be a Q&A with the filmmakers after the screenings.
See the video interview here:
https://www.ksla.com/2023/03/08/storytellhers-features-work-female-filmmakers/